Discontinued
This item is no longer available
These items may be similar: Cart Bag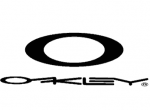 Authorized Dealer
Oakley 11.0 Golf Bag Details
The BG Golf Bag 11.0 has plenty of storage room for all your course essentials without excess weight and bulk that can wear you down during a round. A organized dividers make it easy to grab the proper club for your next shot, and padded straps reduce stress on your shoulders. Multiple specialized pockets keep smaller accessories like gloves, towels and spare shirts accessible when you need them.
Oakley 11.0 Golf Bag Reviews
Thanks for taking a moment to learn about our "Verified" designations.
We employ verification processes to build credibility and promote product reviews.
Verified Buyer
An individual who has purchased the reviewed item from our company and submitted their review using a process that verifies purchase history. This designation ensures the actual buyer is reviewing the purchased item.
Verified Reviewer
An individual who has confirmed their email address using our validation process. This designation ensures that product reviewers are using their real email addresses.
The full manufacturer's warranty from Oakley is only valid when the Oakley 11.0 Golf Bag is purchased from an Internet Authorized Dealer. We will match any Internet Authorized Dealer's best price on the Oakley 11.0 Golf Bag.
<![if !IE]> <![endif]>
Phone
Customer Service Hours
Mon-Fri: 8am-7pm CST
Saturday: 9am-5pm CST
Address
Discount Golf World
2828 Broadway St
Quincy, IL 62301
Email Sign Up!
Sign up for news and sale notices. Be the first to know!