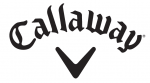 Callaway Wedges include two lines of wedges X-Tour Edge Wedge and the Forged Wedge. Forged 020 Carbon steel for exceptional touch and feel around the greens. Avaliable in two finishes : durable satin chrome or vintage, the look preferred by most tour players. On selected 58 and 60-degree versions, the PM grind allows for the maximum in playability around the greens. Unique "Mack Daddy" grooves are aggressively -sized but conforming grooves are maximize spin, trajectory and distance control. Eight different bounce/loft angle combinations-Choose from among eight left/bounce combos that work best for your swing and turf conditions.

The forged wedges have a slightly larger head size than the original Forged Wedges and a more versatile sole grind that was developed after receiving feedback from several Tour Players. The clubhead is slightly larger to increase confidence by exposing more of face to the ball. A factor that is especially important on those delicate lob shots and short range splash shots.
Phone
Customer Service Hours
Mon-Fri: 8am-7pm CST
Saturday: 9am-5pm CST
Address
Discount Golf World
2828 Broadway St
Quincy, IL 62301
Email Sign Up!
Sign up for news and sale notices. Be the first to know!